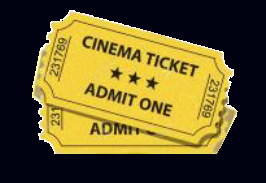 Managed Theater IT Solutions
FRS brings the most up-to-date IT support capabilities to your daily theater functions to monitor, manage and secure your data and ensure the best experience possible for your team and guests.
FRSPro's Approach To Managed Theater IT as a Service
Service Desk allows FRS to address IT support issues remotely, freeing your team from day-to-day firefighting to focus on strategic issues.
FRS service desk professionals can provide the service level you need, starting with routine maintenance on a host of client devices: updates, patches, software installation, and other tasks. If necessary, we can escalate to Level III onsite diagnostics and troubleshooting. With Service Desk on the job, your in-house personnel have more time to generate added business and focus on the guest experience.
The case for FRS Pros' Managed Theater IT as a Service
An ongoing relationship with FRS for Managed Theater IT Automation gives you a trusted advisor that has a relationship with top talent in the technology industry.
FRS can help provide insight on technology trends, in advance, to make intelligent investment choices. Insight that you would have to hire an outside consultant to procure, FRS provides that as a part of our services.