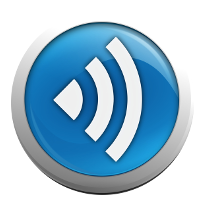 The right Internet connection is crucial to have a connection that will allow your business to move forward.
There is no secret that the Internet is a platform that has revolutionized business. The result is that It has become commonplace (some would say necessary) for your organization to purchase some fashion of high-speed internet. Nowadays, most businesses, small to enterprise, rely heavily on their high-speed internet connection. Whether it be to simply create and host your company website or to take advantage of hosted solutions in the cloud, partnering with the right ISP is essential to the efficiency of your workflow. A business that requires a fast and reliable internet connection has to know it's options. At FRS Pros, we are proud to administer comprehensive IT support and consulting services and we can help maximize your business' productivity.
Broadband Internet Consulting
Meeting your computing needs is crucial when you are looking to the Internet to keep your company productive.
The term broadband refers to high-speed internet access. In today's competitive marketplace, there are several broadband internet options available. They include: Digital Subscriber Line (DSL), Cable Modem, Fiber, Wireless, Satellite, and Broadband over Powerlines (BPL). To take advantage of the right type of connection for your business, it is necessary to understand what kind of bandwidth your company requires for all of it's Internet services and data transmissions. Web-based applications, teleconferencing, and hosted telephony solutions (VoIP) for business all place certain requirements on your bandwidth. At FRS Pros, we will assist your staff by assessing your current transmission capabilities, and working with your internet service provider to secure the bandwidth your company will need to efficiently do business.
Keep Productivity High with Efficient Workflow
At FRS Pros, we pride ourselves on providing thorough IT support.
Many organizations are changing their IT model. With the boost in companies that are relying on public cloud technology and other hosted solutions, the web-based software delivery model is swiftly becoming a viable solution for business computing. As a result, many businesses are beginning to move their non-critical computing to the cloud to take advantage of the attractive accounting benefits hosted solutions present them.
Once you couple the money these organizations are saving by forgoing the capital outlay that was typically demanded to purchase, maintain, and house their IT infrastructure with the enterprise-level applications that are delivered in the cloud, it's no surprise that having an internet connection that is tailored to your computing needs is an important variable in maintaining an efficient workflow.
For more information about our fully featured IT consulting services and our comprehensive managed service offering, give us a call today at 561-795-2000.